I finished putting the binding on my Lola the Llama quilt over the weekend, I know I could do side 2 with my machine, but there's just something about having that quilt in my lap and using my needle and thread to finish the project.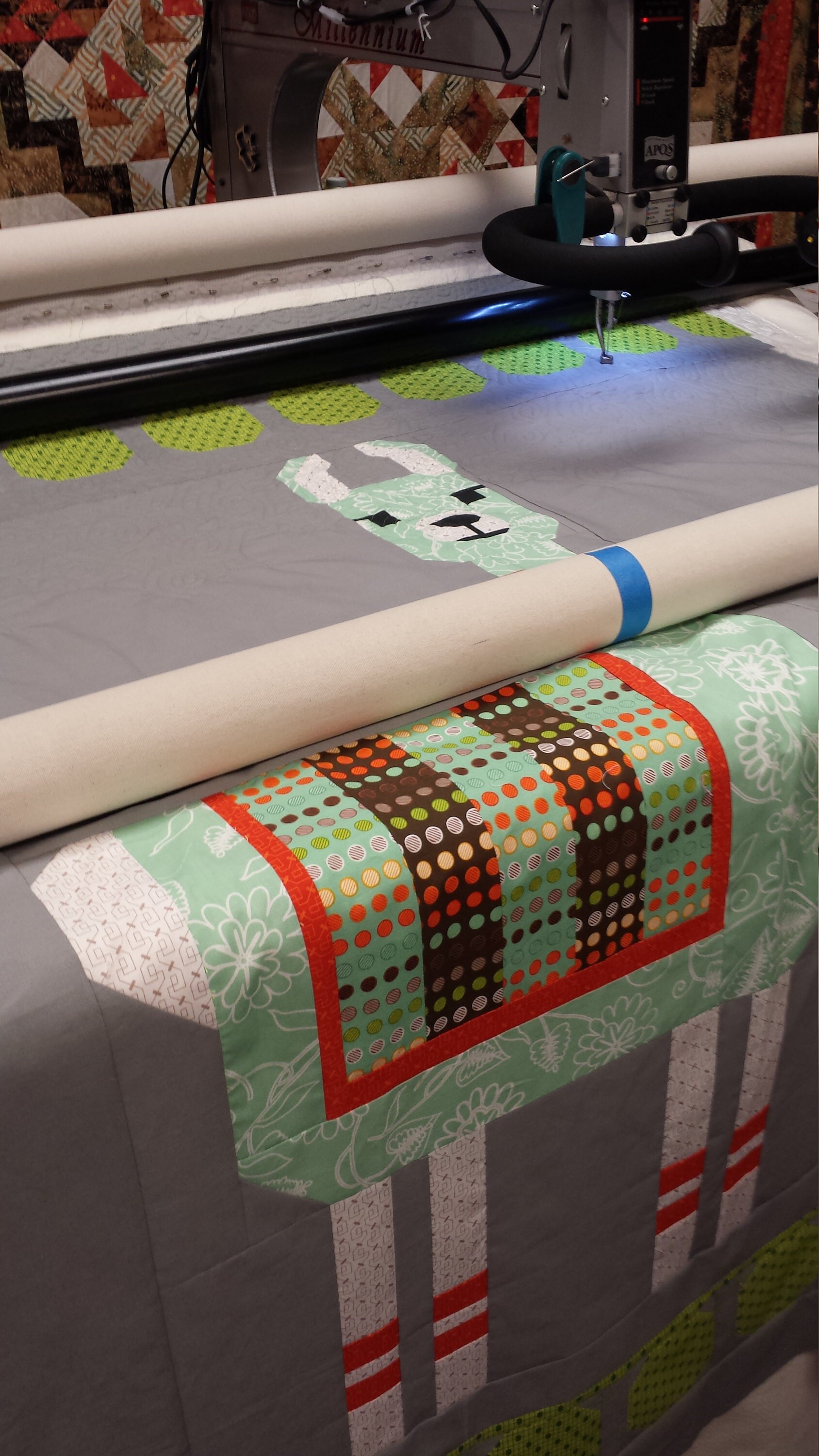 There's no amount of money you could pay me to hand sew the binding for one of my customers (maybe there is enough money :)), but I look forward to getting my quilts completely done, just so I can handsew my binding.
A quilt shop owner who longarms suffers from the same problems as a carpenter; we struggle to get our own quilt tops finished.  I even feel guilty putting one of my own projects on the machine when I still have 6 more to do in the closet!
When I quilted this Lola the Llama quilt, from the fabulous pattern designer Lisa Hartman, I used a digital pattern called Santa Fe, appropriate I thought.  I used a medium weight cotton batting and quilted this "tight", it wasn't stiff feeling at all when I got done!  I really like the drape!